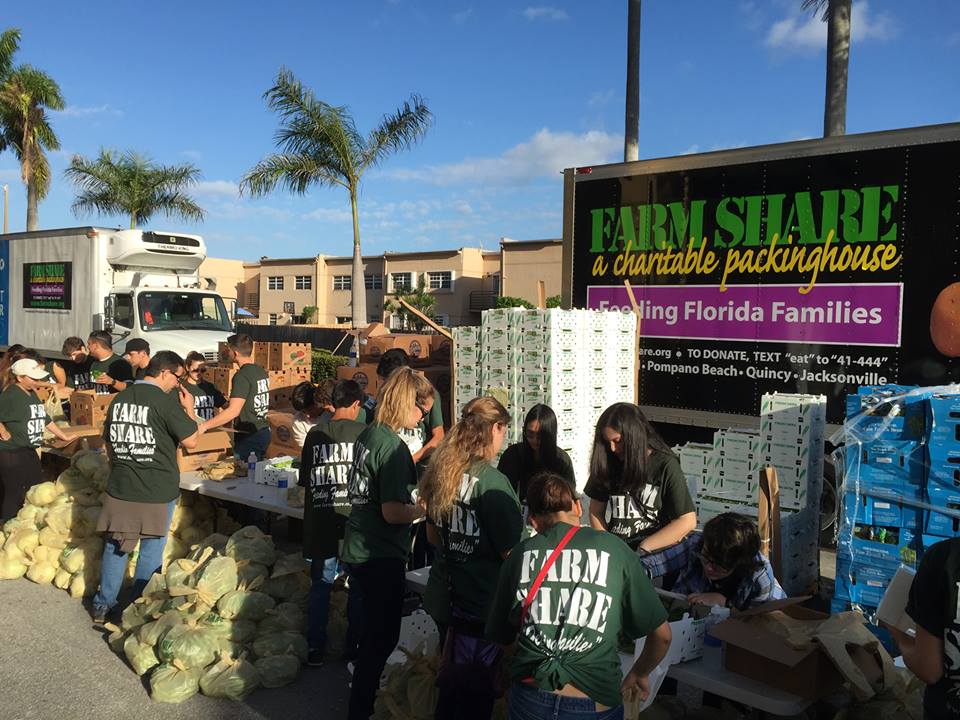 Image: March 2015 Farm Share Volunteers
More Families to Benefit from Free Food Distribution on April 11, 2015
Rep. Frank Artiles (R- Dist. 118) and Farm Share will host a free food distribution on Saturday, April 11th. Rep. Artiles has hosted over sixteen free food distribution drives throughout Miami-Dade, Lee and Desoto County in the past year and a half and helped to facilitate several other distributions throughout the state. This effort has provided nutritious foods to over 52,000 Floridians in need. "Beginning in March of 2013, I have had the opportunity to travel back and forth from Tallahassee to work with Farm Share in serving my community," said Rep. Artiles.
Farm Share is a non-profit organization whose mission is to alleviate hunger and malnutrition by recovering fresh and nutritious food and distributing to those who need it most. By tapping into a vast supply of donated produce that otherwise would be thrown out, Farm Share keeps their costs low, while providing fresh fruits and vegetables and other nutritious food to the hungry and food insecure.
"I support the Farm Share program because it helps families and the elderly who are struggling in our communities," said Rep. Artiles.
WHO: Rep. Frank Artiles (R-Dist. 118), Farm Share, the Floriday Department of Children & Families, and Walgreens
WHEN: Saturday, April 11, 2015 from 9:00 am- Noon
WHERE: April 11th – Military Museum & Memorial of South Florida, 12450 SW 152nd Street, Miami FL 33177
WHAT: Food Distribution for disadvantaged families. First Come, First Serve Basis.
---

VOLUNTEERS
To receive volunteer service hours for your participation at this Farm Share event please contact 305-252-4300.  Thank you for your help to feed our community.